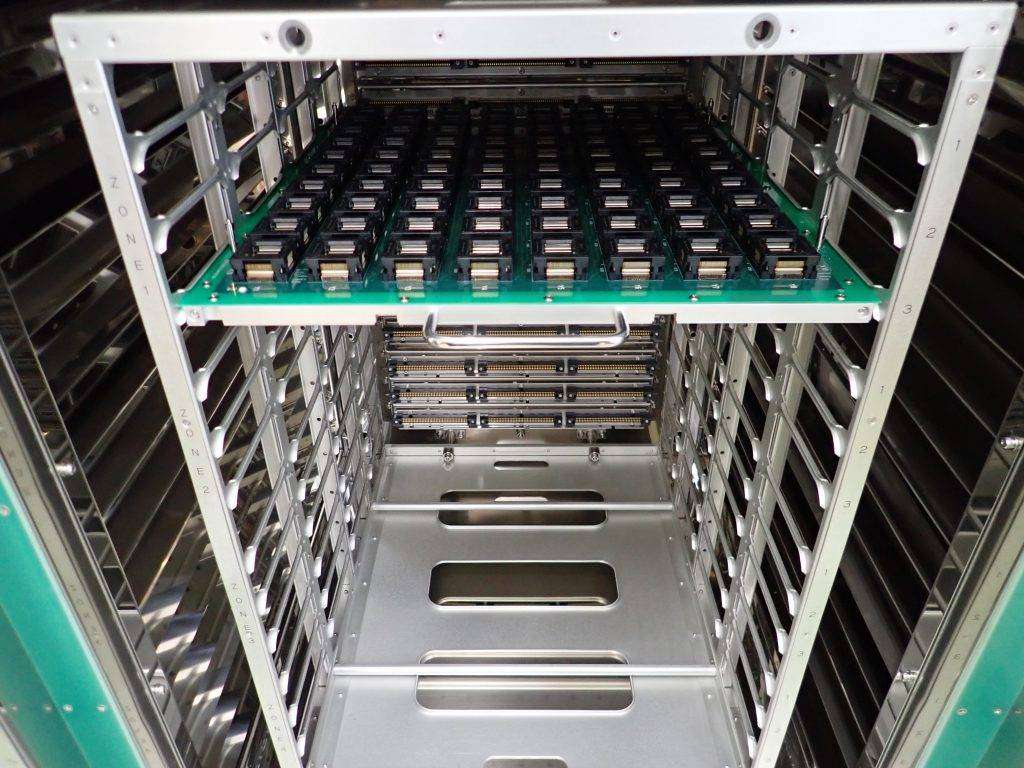 Job Description
Development, manufacture, inspection, and maintenance of burn-in and other related boards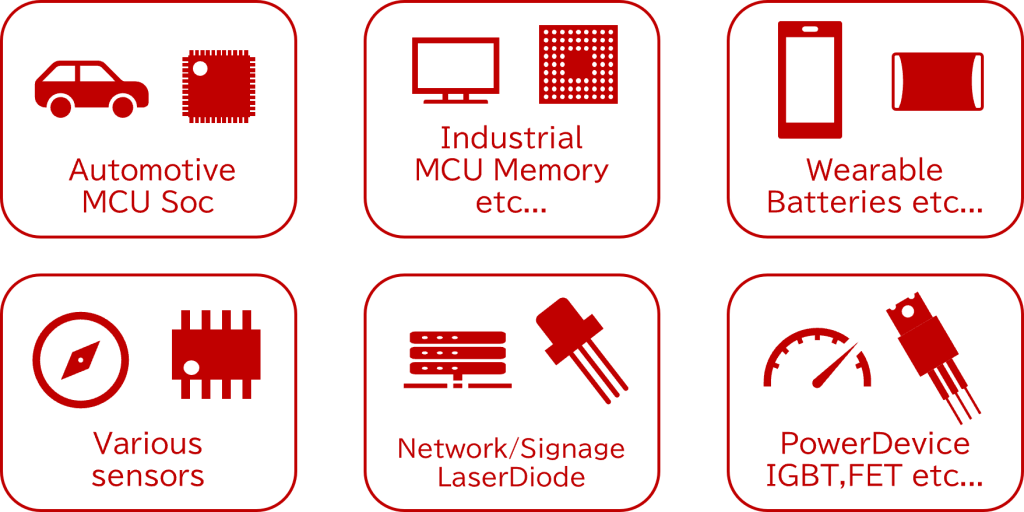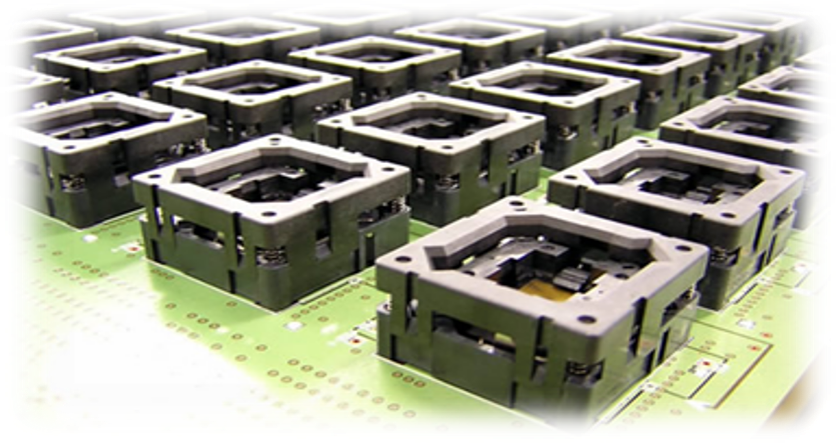 Business Flow
Product Information
Monitor burn-in boards and dynamic burn-in board for mass production
Features
・Supporting domestic and overseas burn-in equipment and form factors for each manufacturer
・Quick response with in-house mounting line, from design and prototype start-up to mass-production of devices
・Reinforcement of frames and customization of heat-dissipating parts (reinforced type, lightweight, etc.)
・Cost reduction through improved machining of components   
・Experience with microcontrollers, SoC, memory and other devices
Extendability
・Power supply BOST (heat-resistant POL) and clock BOST (FPGA, multi-signal generation) available for on-board installation
 Providing accurate and flexible signals with level shifters, drivers, filters, etc.
・Consumable parts, replacement parts (edge terminals, etc.)
Fine pitch sockets are supported (for each package type)
・Monitor Burn In Board Size(450X580mm etc) 0.4mmp Pogo/0.5mmp Lead Socket
・Dynamic Small Burn In Board Size 0.3mmp PogoSocket
・Fine pitch sockets are supported (for each package type) 0.35mmp Lead Socket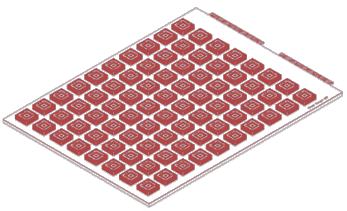 Function boards, characteristic evaluation boards
Features
・Perform various tests with on-board FPGA using only a power supply
・Power supply sequence (ON/OFF time setting), multiple power supply (voltage, etc.) control
・Burn-in test start and end times can be set with timer function
・High-capacity memory can be installed for multi-stage loops
・External expansion such as data logger I/F is also available
・Additional functions including various I/Fs such as I2C, actual operation control, etc.
・Experience with microcontrollers, SoC, optical imaging devices, etc.
Extendability
・Dedicated power supply expansion boards can be used interchangeably for burn-in equipment and debugging at room temperature
・Power supply expansion board can be reused in other products (variable voltage, individual power supply control)
・Providing extensibility such as negative power voltage generation
・FPGA rewriting manuals can be provided (rewriting by customer is also possible)
Service
・Measurement of actual operating waveforms for sample devices
・Firmware creation and user manuals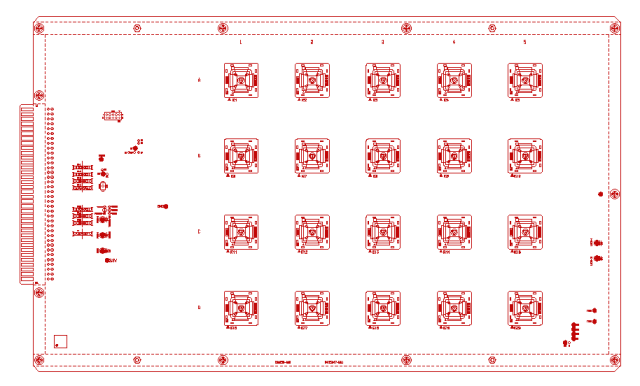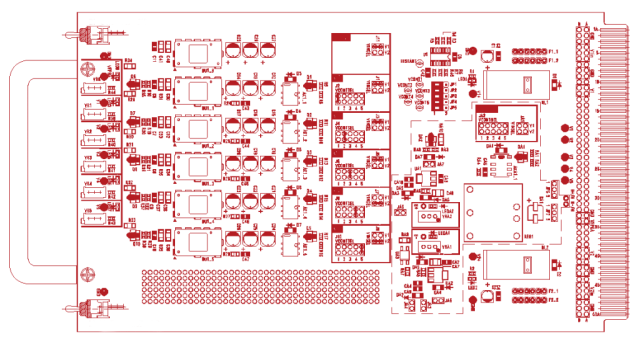 Shared burn-in boards for optical devices
Basic Configuration
・Main board: burn-in device I/F (edge terminals), common circuit
・Sub board: dedicated board (socket) for each package, add-on circuit
Features
・Separating main board and sub-board ensures flexibility and support for different measurement circuits (device geometries, etc.)
・Main board circuit modification allows evaluation of different loads on devices with the same geometry
・Simple maintenance (replacement, cleaning, etc.) of sockets (small boards are easy to handle)
・Can be used as a burn-in board or a pallet (tray) for light level measurement
・Improved durability in high-temperature tests above 150 ºC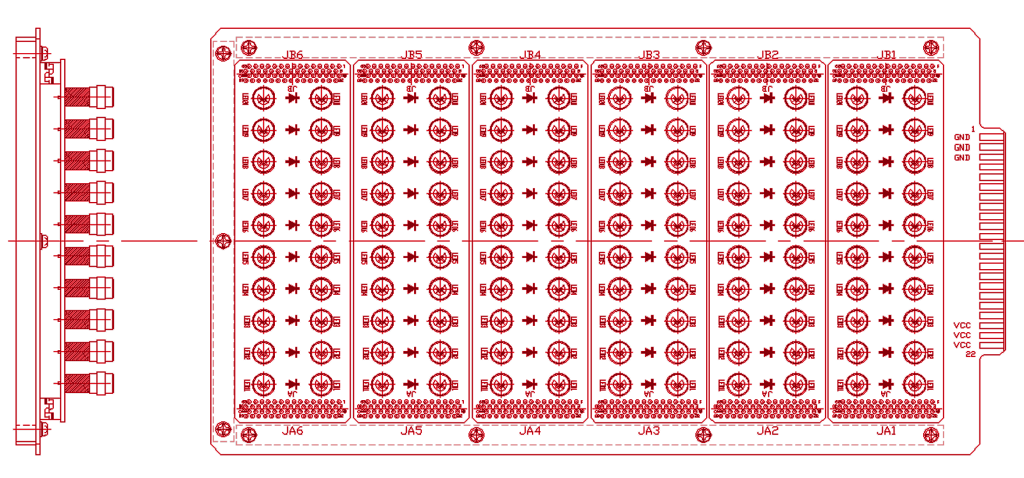 Simple aging boards for optical devices
Basic Configuration
・Constant current, constant voltage boards (for external and on-board power supply)
・Relay boards and cables (heat-resistant cables)
・Device mounting boards (burn-in boards)
Features
・Build a simple test environment using an existing burn-in chamber (thermostatic chamber), etc.
Extendability
・External control for constant current, low voltage supply boards (from PC, etc.)
・Automatic control and logging of voltage and current supplied to devices
・Additional safety by linking (communicating) with thermostatic chamber
・Alarm output when test conditions are abnormal
・Various other functions can be added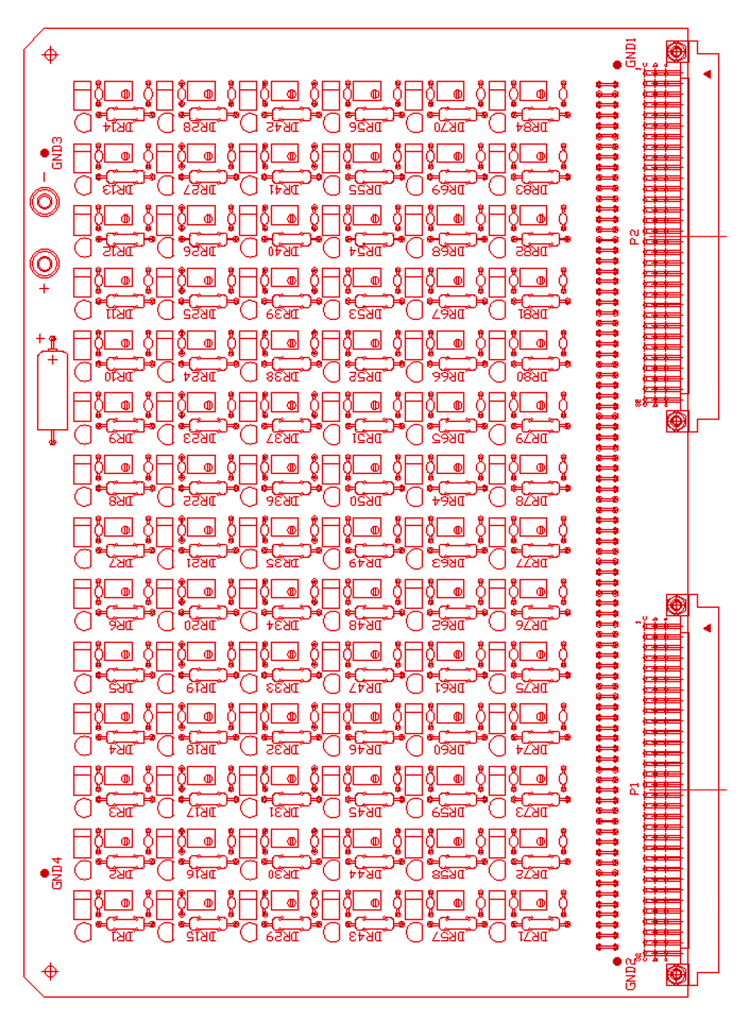 Battery charge/discharge evaluation boards (evaluation boards)
Features
・Main board: burn-in device I/F (edge terminals), common circuit
・Sub board: dedicated board (socket) for each package, add-on circuit
Extendability
・Multi-channel I/O supported

Burn-in boards for high-voltage devices (evaluation boards)
Features
・Pattern configuration (wiring) and structure design for high voltage and high current testing
・Material selection and mechanism design for high temperature and longtime testing
Extendability
・Heat dissipation mechanism for various individual packages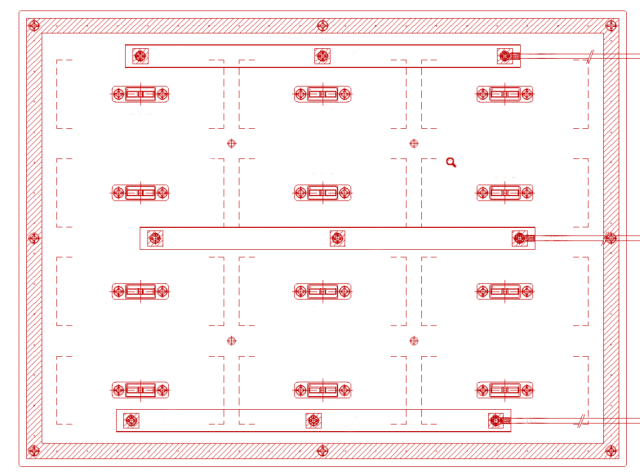 Power hybrid IC evaluation boards for satellite applications (evaluation boards)
Features
・Special packages are supported (e.g., hybrid ICs with special shape, etc.)
・For high temperature, ultra-long time evaluation
・Support for attaching various material certificates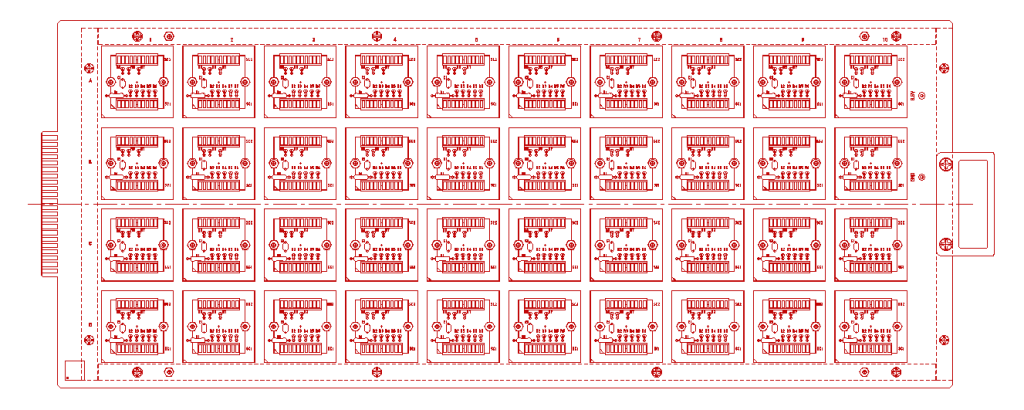 Auxiliary Board Components for Burn In Board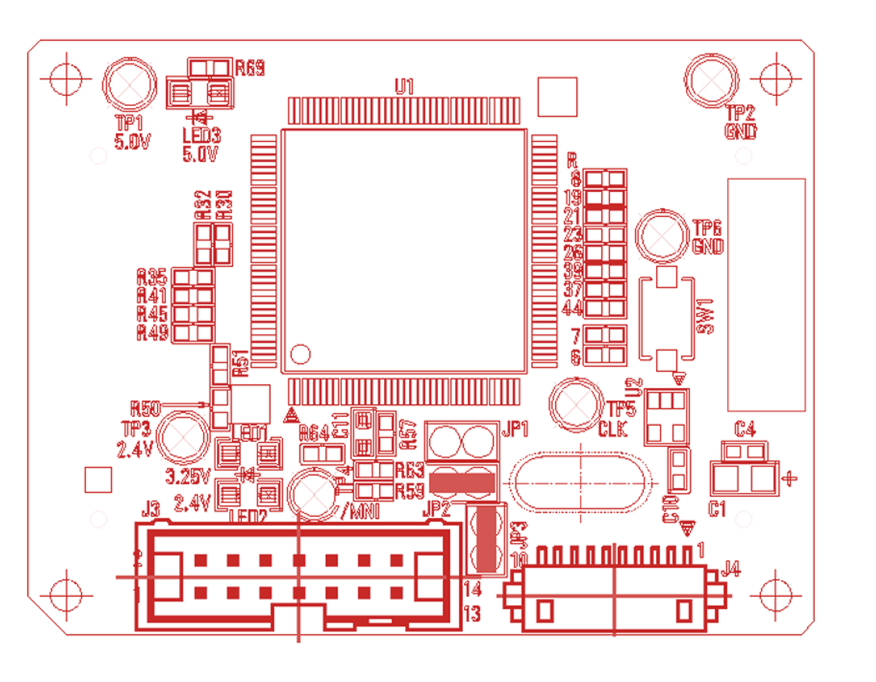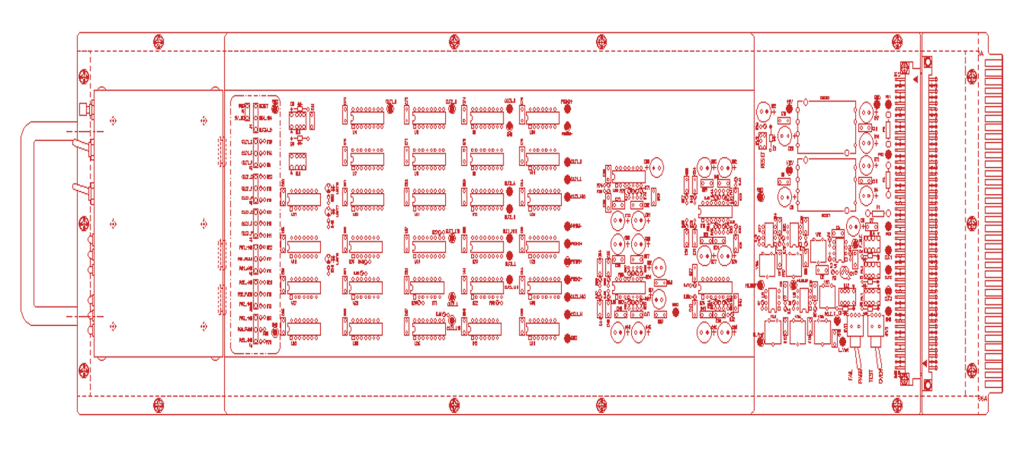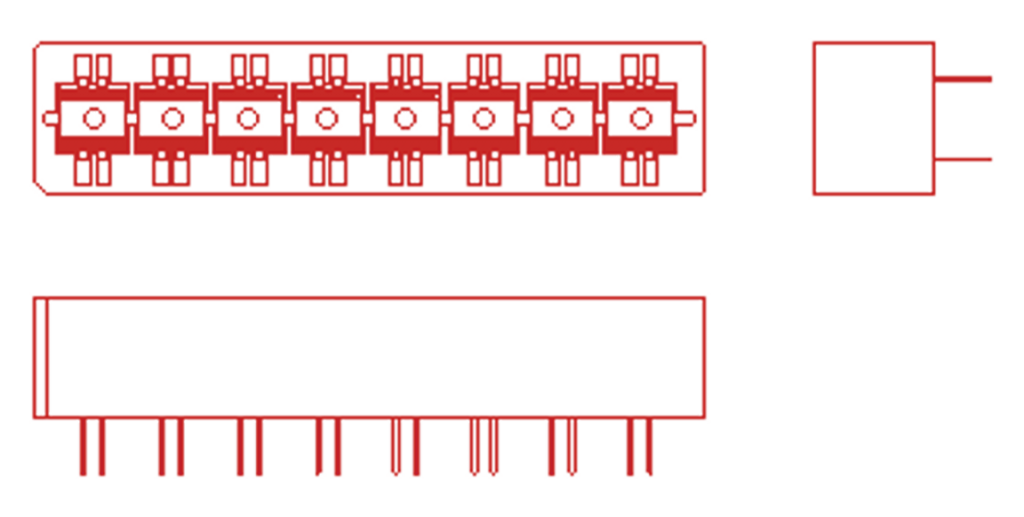 Inquiries about burn-in boards
0551-23-7830